Join my Newsletter
Beringer Brothers Series
Please click on the book to go to the retailer.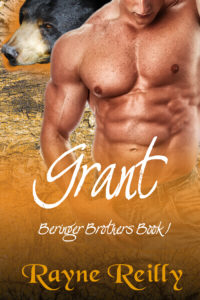 Acacia Foster is devastated by the loss of a loved one and finds herself feeling uncertain about her future.
Unexpectedly an awkward encounter on the job lands her in front of a sexy billionaire who comes to her rescue.
Grant Beringer is the oldest of three brothers and a bear shifter. He wants to find a mate on his own terms without his father meddling in his life.
Will Grant get out from the shadow of his dominating father and reveal his secret to the woman he knows is his true fated mate?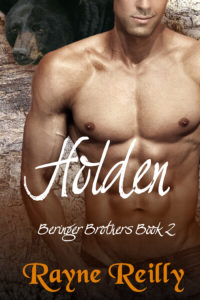 Twenty-six-year-old Kellie Adams lives at home with her father and works as a waitress.
Everyone else around Kellie seems to be getting their happily-ever-after and she begins to wonder if she will ever find hers.
Holden is the youngest of the Beringer brothers and is tired of not being taken seriously by his family. He is determined to live life his way and prove that he is a better man than his Father believes he is.
When he meets the talented and sweet Kellie Adams he is faced with feelings he has never had before.
Will Kellie and Holden overcome the things keeping them apart?
Copyright © 2021 Rayne Reilly. All Rights Reserved.