Warriors of Taulon Series
This series has adult content, including steamy love scenes and some swearing.
Please click on the books to Buy.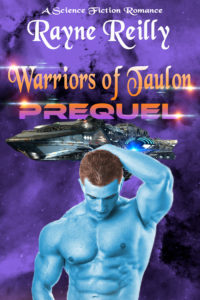 The Taulon Warriors will risk life and limb to protect the most precious commodity in the universe: Females.
On the planet of Taulon, men outnumber females 1000 to 1. If a man is lucky enough to find a mate, he must protect her, cherish her, and above all else …. never hurt a female.
When Za'haan finds his mate unfaithful, the seasoned warrior throws himself into his work to hide his heartache. Desperate for space between him and his homeworld,
Za'haan accepts a mission that will take him to a distant galaxy where a rival race, known for its brutality, has established a thriving slave trade.
The Taulon Warriors will do whatever it takes to rescue the enslaved females and return with them to their homeworld. But this mission will bring Za'haan and his crew into uncharted space against a powerful, vicious enemy. And perhaps bring Za'haan closer to his destiny/his one true love.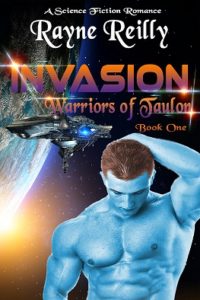 Earth has been invaded. Nothing will ever be the same.
Life is good for Eve Harris until a horde of Lycarans descend upon Earth and take prisoners to sell into slavery. Now every day is a fight to stay out of alien hands. But when she stumbles into the arms of an attractive warrior resolved to rescue her despite her protests, Eve's whole body comes alive. Maybe not all aliens are worth running from…
Za'haan is a noble Taulon Warrior, determined to save as many human females as possible from the Lycaran army. The brutal invaders intend to trade, sell or breed the females that they capture, but the Taulons will do everything in their power to stop them.
The mission: Save the females, and return them to Taulon. Simple enough … until Za'haan meets Eve, the most frustrating and enticing woman he has ever met. In his quest to rescue her, she may just steal his heart.
Banished from Taulon society, the once-peaceful Outcasts are growing restless…
Neval is a Taulon Outcast whose greatest desire is to have a family. That's no easy feat when women are the planet's rarest luxury. When ships of females are said to be arriving onTaulon, Neval decides it is time to have the thing he wants most…
Alyssa is afraid of many things. When the Lycarans attacked Earth, she hid. Even now, after being rescued by the Taulon Warriors, she hides behind her friend, Cassie. When Alyssa discovers that Taulon society is not as perfect as she had been led to believe, she is forced to face her fears.
Alyssa soon finds herself meeting Neval, a friendly stranger. When she is unexpectedly drawn into his world she begins to develop feelings for him.
Fearful and afraid of losing her friendship with Cassie, Alyssa will realize that there might just be some things worth fighting for…
Copyright © 2022 Rayne Reilly. All Rights Reserved.